The first garden painting I made was a Tuscan Villa in 1987 for a solo exhibition in Beverly Hills, LA.
I found this villa by accident when I was traveling in Italy.
The garden was derelict s
o I painted the garden from my
imagination.
From this painting I have been commissioned to paint many private and public gardens.
Click on image for more info and to enlarge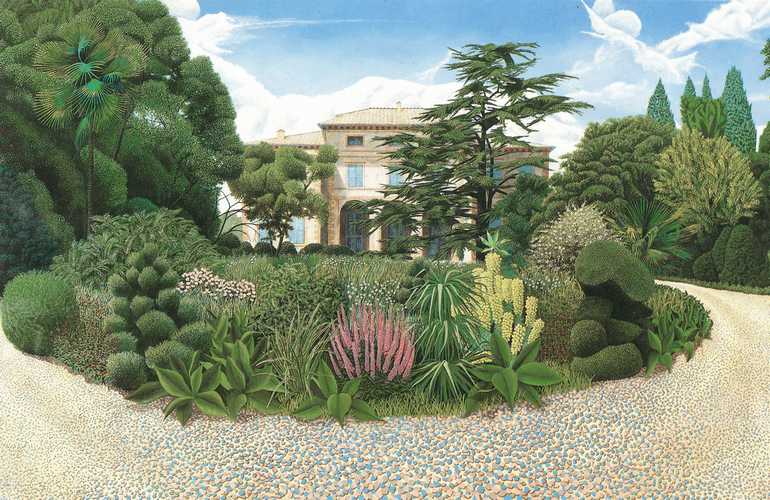 Tuscan Villa size 250 x 350 cm Acrylic on canvas 1987
Exhibition Robertson Gallery Beverly Hills California.